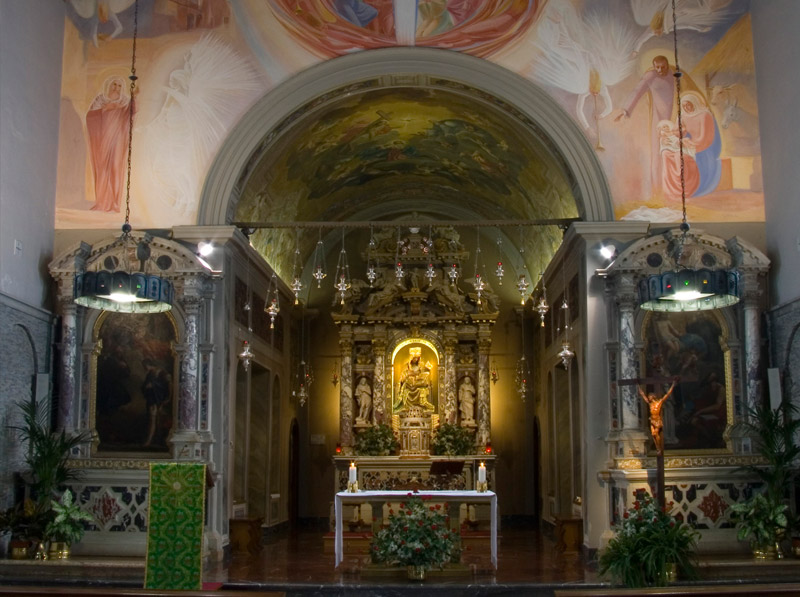 In the presbytery, the high altar is from 1684, the work of Venetian masters. The current tabernacle in the shape of a small temple dates from 1921. In the vault of the presbytery there is a fresco of the Virgin Mary "Assunta at the foot of the Trinity", by Lorenzo Bianchini dating back to 1870. In 1884 retouches were made and the ornamental part was added. The circular window behind the altar was also enlarged.
The side altars are from 1687, again of Venetian origin. On the right altar, you can see the altarpiece with S. Antonio and S. Vito under the three angels, one of which with chalice and wafer in hand. Work executed by Francesco Chiarottini in 1767. On the left, the altar of the Holy Trinity with St. Gregory and St. Jerome, by an uncertain author.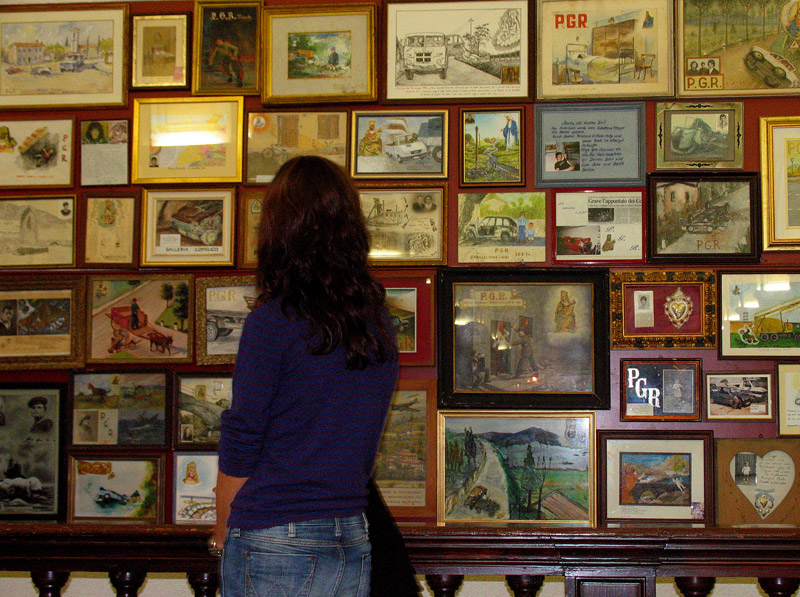 Already in 1625 the Patriarch of Aquileia Antonio Grimani, visiting the sanctuary, marveled at the quantity of images and signs hanging on the walls. Unfortunately, over the centuries these signs of gratitude to the Virgin have also been the subject of thefts and robberies. The most important votive offering that has come down to us is the one offered by the city of Gemona del Friuli in 1576. It was commissioned following the liberation of the city from the plague and made in silver by Giovanni Battista Paduan from Belluno. On the walls of the central nave of the sanctuary you can admire the oldest votive offerings, generally painted on wood.